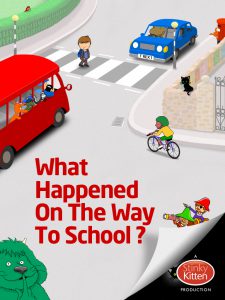 What Happened On The Way To School?
Our first interactive eBook, What Happened On The Way To School? has been amazingly successful – reaching number 6 in the children's best seller charts.
The beautifully illustrated, animated and fully-narrated story recounts Tom's amazing adventures on his daily walk to school. With interactions to delight children on every page What Happened on the Way to School? is leading the way in combining the best of traditional story books with new technology to create a unique literacy experience for young children.
Here's what one reviewer said about it:
"I really loved the What Happened On The Way To School? storybook. I thought that the story was very creative and fun for kids of all ages. The interactions and animations are top-notch and will be loved by little ones. I highly recommend this storybook if you are looking for a new story for your kids."



Click here to read the full review.
---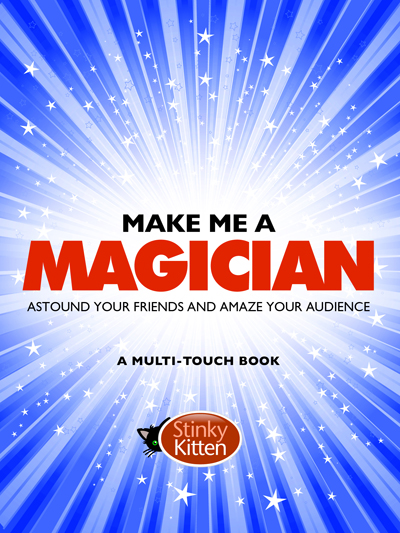 Make Me A Magician
Have you ever wondered how a magician can make a coin disappear? Would you like to find out how one card can transform into another in mid air?
Do you want to learn how to perform magic tricks that will amaze and astound your audience?
Now is your chance to find out! This new eBook uses video, photographs and clear instructions to teach you how to perform a collection of magic tricks that will leave your audience amazed.
Whether you are a curious bystander, or an aspiring magician this brand-new multi-touch book gives you a fascinating insight into the world of the magician.
Using high-quality videos and photographs, and clearly written text, the book reveals, step by step, exactly how magicians make objects materialise, morph, move and multiply!
For each of the seven routines included, you are shown both the audience's view and what the magician is actually doing. The book even explains how to make the special props that you will need.
The final chapter includes an interactive trick for the reader to take part in – will the magician be able to read your mind?